I put out another release of MXC, which calculates render times, render sizes or SL based on the benchmark values or a test render of the scene.
Link:
http://klausbusse.de/mxc/
Screenshot: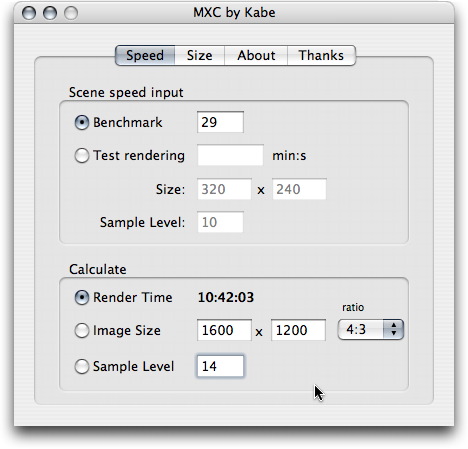 Thanks go to Ernesto Lacalie and Francisco Di Prospero, who have developed the Visual Maxwell Render Calculator, which was the first useful tool to estimate Maxwell's render speed. Without this previous work I would have never started this thing.
Comments and Feedback welcome!
Kabe
_________________
Maxwell Render Calculator 0.9.8 -
http://www.klausbusse.de/mxc/
MXM Checker 0.9.0 -
http://www.klausbusse.de/mxmchecker/
Cinema 4D R11, 2x2.66, 4 GB RAM